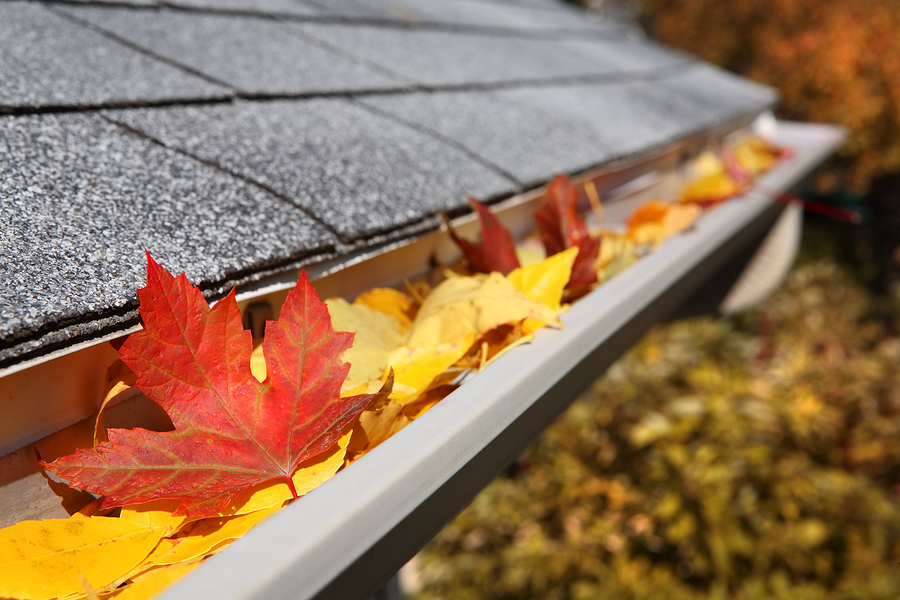 Clogged gutters can prevent water from draining as it should.
If you live in a location where tall trees drop their leaves into your gutters, you know that it doesn't take long for the gutters to get clogged with leaves, which then get soaked by fall rains, and pretty soon you might as well not have gutters at all. Rain cascades down your exterior walls and can pool around the foundation and cause major problems over time.
Some of the damage that clogged gutters can cause includes roof damage from water forcing its way in from an overflowing gutter, paint or siding damage from water running over the gutters and down the house, and wood rot from water entering the walls. Water in the basement and foundation problems can also occur when gutters are clogged since water bypasses the drainage intended to funnel water away . . .