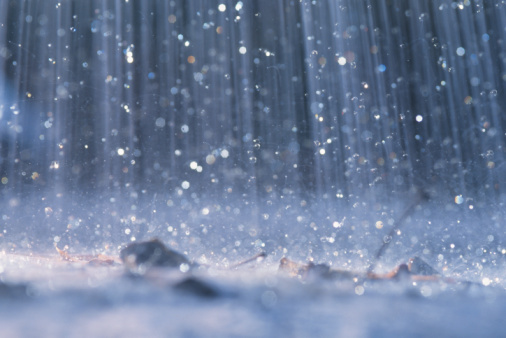 There certainly are some nice things to be said about a good New England rain. After a brutal winter or a hot summer, a strong rain shower can be cleansing, refreshing, and invigorating to the region and its inhabitants.
Unfortunately, moderate or even light rainfall can also be damaging. More specifically, rain from these weather events can fall on rooftops and turn into fast-moving runoff that can cause destruction if it flows where it isn't supposed to. Rushing and pooling water can erode expensive landscaping, leak into basements and destroy interior floors or walls, and even seep into a home's foundation and compromise it (which can result in thousands or even tens of thousands of dollars in repair costs).
The Solution? Rain Gutter Guards
To avoid these potential hazards, many homeowners will purchase rain gutter guards. The idea is to prevent leaves, twigs, and other solid debris from being dragged by runoff water into the gutters; where they can form blockages that prevent rainwater from reaching the downspouts and cause spillover onto the ground near the home.
All Rain Gutter Guards Aren't the Same
There are many different rain gutter guard options available to homeowners. Hardware or home improvement stores sell inexpensive metal or plastic mesh screens that can be fastened over the top of gutters. But these products tend to become displaced and/or allow solid debris to attach to the gutter guards themselves, both of which inhibit runoff water from flowing into gutter systems. Homeowners can also buy solid metal panels with vents, slits, or holes cut into them. Although these pieces are generally more durable than screens, their openings can still become blocked by leaves or twigs, thus leading to similar rainwater spillover problems.
One type of rain gutter guard is different from all other products on the market: Gutter Helmet.
Gutter Helmet: The Best Rain Gutter Guards for Your Home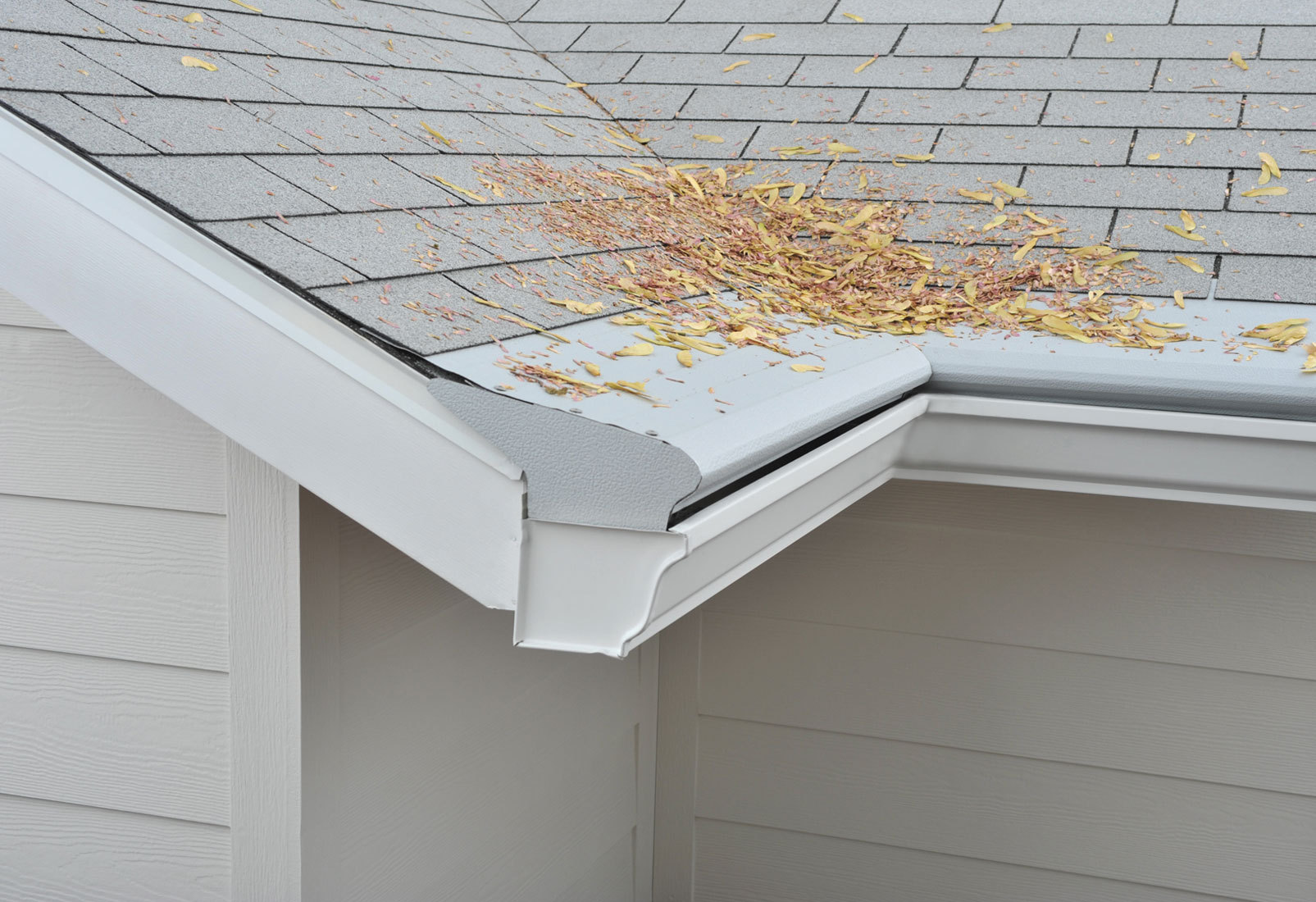 Unlike rain gutter guards that are flat or inclined slightly, Gutter Helmet boasts a patented nose-forward, reverse curve design that almost completely covers the top of the gutters. This design facilitates the movement of solid debris up over the gutters and onto the ground. Meanwhile, runoff water clings to the textured surface of the rain gutter guard, and flows directly through the small slit and into the gutters.
More importantly, Gutter Helmet rain gutter guards are built to last a lifetime. The increase tensile strength of the cover is designed to stand up to the heaviest rainfall (as well as any accompanying strong winds). The entire rain gutter guard is coated with a high-performance Kynar paint system which is resistant to fading as well as the effects of salt water or acid rain. Finally, the entire system is held in place with premium engineered brackets made of reinforced aluminum alloy which won't corrode.
No One Else Tops Gutter Helmet
With all of these impressive features, it's easy to see why Gutter Helmet rain gutter guards protect more guttering systems than any other product on the market. And in addition to the peace of mind that comes with not having to worry about rain-related property damage, you'll also love the fact that you'll never have to clean your gutter again!
If you are interested in having Gutter Helmet rain gutter guards installed on your home, why not schedule a free, in-home estimate? Call 1-800-975-6666 or fill out the form on the right side of this page.