People choose to live in New England for a wide variety of reasons, but climate homogeneity is not one of them. Residents of the region are subjected to a wide range of weather patterns, temperature varieties, and storm systems; and they have to adjust their lives accordingly. Homeowners in New England also have to make sure that their residences are built and maintained well enough to withstand whatever Mother Nature wants to throw at them.
Gutters are Important… So Protect Them!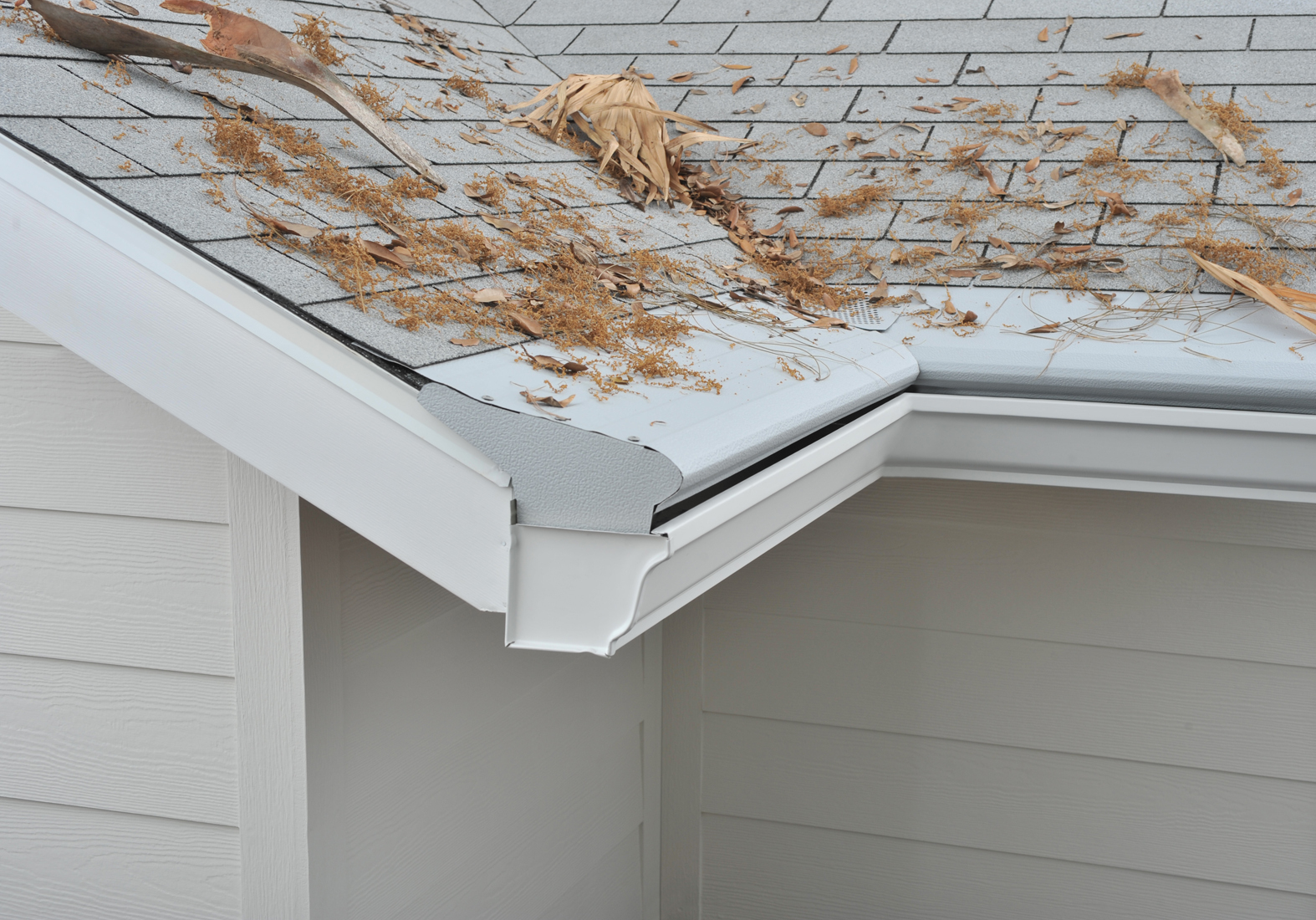 One of the simplest mechanisms which ensures that a home remains in good working order in a guttering system. A well-designed network of gutters and downspouts can channel runoff water safely and efficiently so that it does not adversely affect the home. Since gutters are exposed to the elements, they can benefit from some sort of gutter protection system.
Gutter Helmet is specifically designed to provide superior gutter protection in many different types of weather conditions.
Gutter Protection from Rain
During certain seasons, rainfall can be pretty heavy in the New England area. These are the times when you need your gutter system to function at its highest level — but it can't do that if leaves, pine needles, and other debris are being washed from your home's roof and into the gutters. Gutter Helmet's patented reverse curve design routes solid debris over the gutters and onto the ground while helping water adhere to the gutter guard and drain into the gutters. This approach eliminates the problem of runoff-borne debris getting caught inside gutters, forming clogs that block water flow, and causing water to spill over onto the ground near your home.
Gutter Protection from Snow and Sleet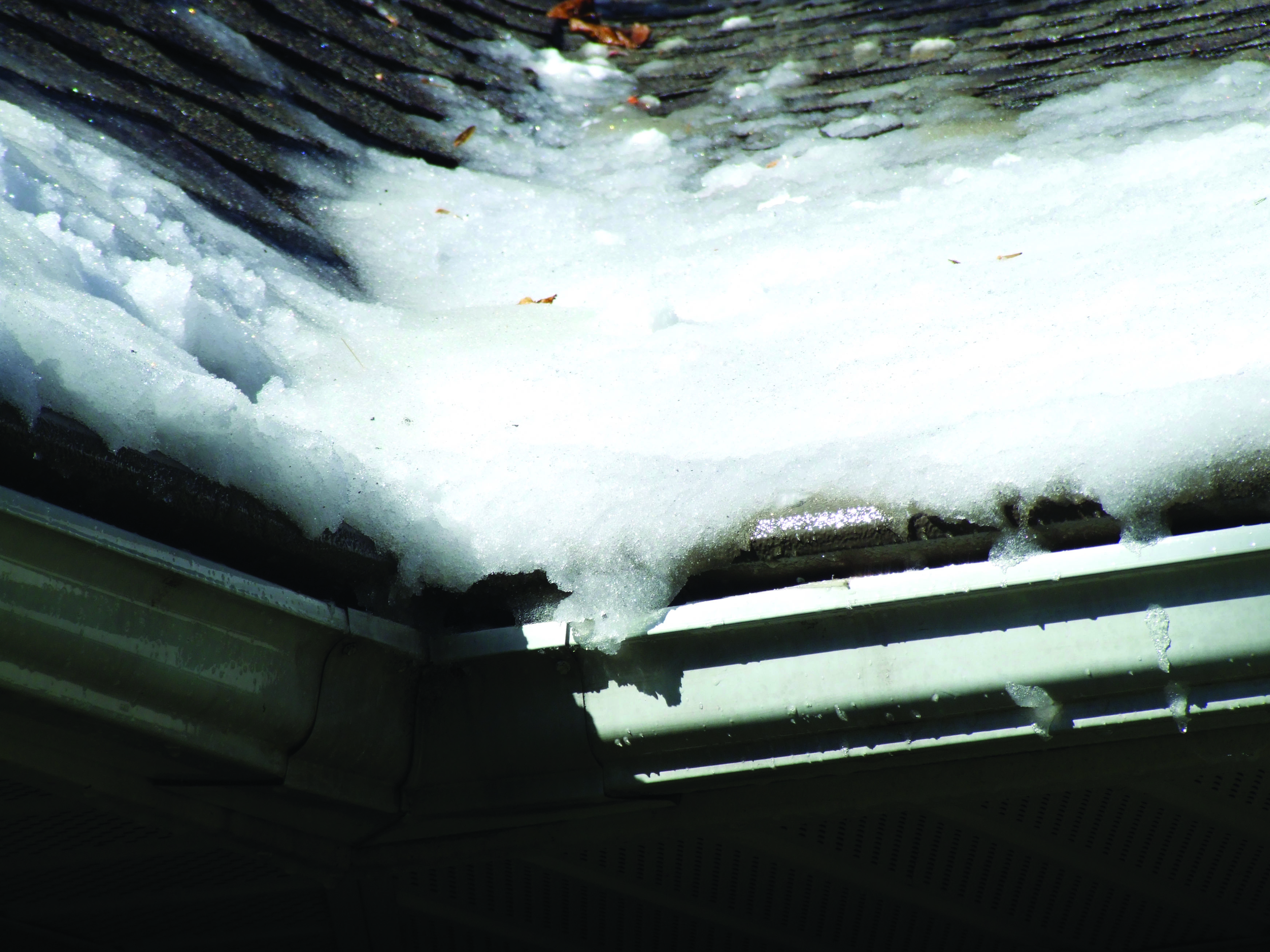 Similarly, wintertime can produce steady and/or heavy snowfall and sleet, which have the potential to cause problems for gutters. Gutter Helmet's gutter protection system blocks sleet and snow from dropping directly into gutters, where it could collect or freeze and put extra stress and weight onto the gutter sections. Plus, when the snow and sleet melts, the gutter guard's texture surface allows water to adhere to the gutter guard and flow into the gutters just like rainwater does.
Gutter Protection from Heavy Winds
In both rainstorms and snowstorms, high-speed winds are capable of blowing debris into gutters where they can collect and form clogs. But Gutter Helmet's gutter guards prevent leaves and pine needles from entering the gutters in the first place. So while neighbors with unprotected gutters may be forced to clean them out after a windstorm, you won't have to lift a finger!
Gutter Protection from… Sunshine and Mild Weather?
While the sun itself won't have a major affect on your gutters, it does create favorable conditions for other problems. For instance, open gutters are very attractive to birds, rodents, and other critters who are looking for a place to nest. A gutter protection system like Gutter Helmet only provides a 3/8-inch wide slit for runoff water, so animals are unable to make their way inside your gutters.
To paraphrase an old adage: neither rain nor sleet nor snow (nor winds nor sun) can stop Gutter Helmet from fulfilling its appointed mission of protecting your gutters from clogs. If you would like your home to be outfitted with the best gutter protection system available today, fill out the form on the right, or give us a call at1-800-975-6666 and we'll be in contact with you very soon.