Every year, when the calendar turns to autumn, New England instantly becomes the most beautiful region of the country. The vibrant hues on all of the leaves turn the landscape into a gorgeous palette of color that reveals the best that nature has to offer.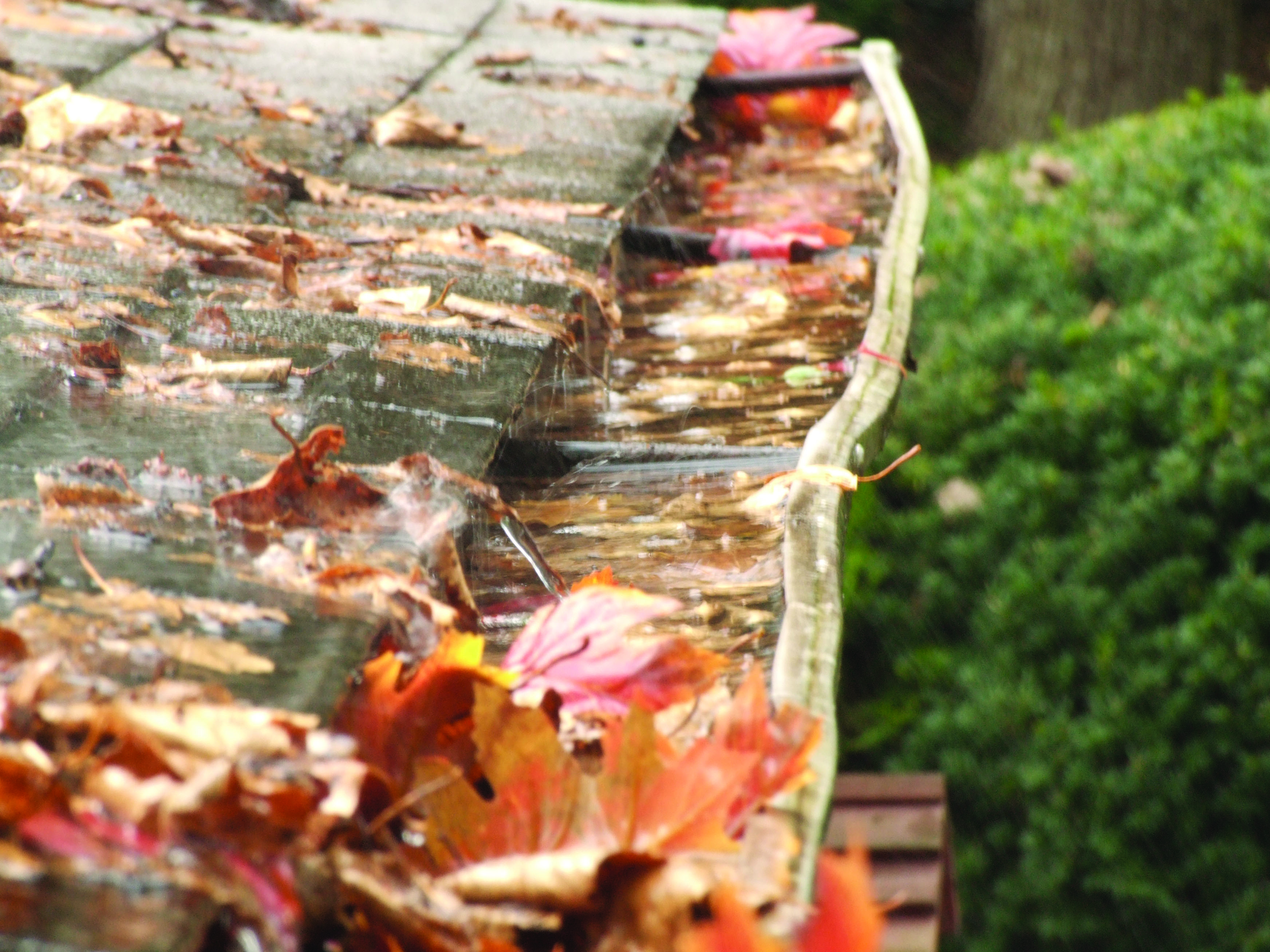 And all too soon, those leaves begin falling off the trees and landing in your yard, on your roof, and inside your gutters.
We can't do much to relieve you of the chore of raking leaves on your property. But we can keep those leaves and other debris from clogging up your gutters. We accomplish this by providing you with America's top choice in gutter protection products: Gutter Helmet.
Gutter Helmet Outlasts the Competition
These days, there are quite a few gutter covers available on the market. Many of these products can be purchased at your local hardware or home improvement stores. However, while do-it-yourself gutter protection solutions might save you money in the short term, they tend to have limited effectiveness over long periods of time. Screens get clogged with debris that catches on to the mesh or vents, allowing runoff water to spill over the gutter and onto the ground — thus producing the same effects as a clogged gutter would.
As a result, it may become necessary to repair these gutter guards or replace them altogether, which usually involves getting up on your roof and performing additional maintenance. Isn't this what gutter guards are supposed to eliminate?
A Unique Gutter Protection System
Gutter Helmet is different. This patented gutter protection system has been serving homeowners in New England and across the nation for over thirty years. But the best feature about Gutter Helmet? You'll never have to clean your gutters again.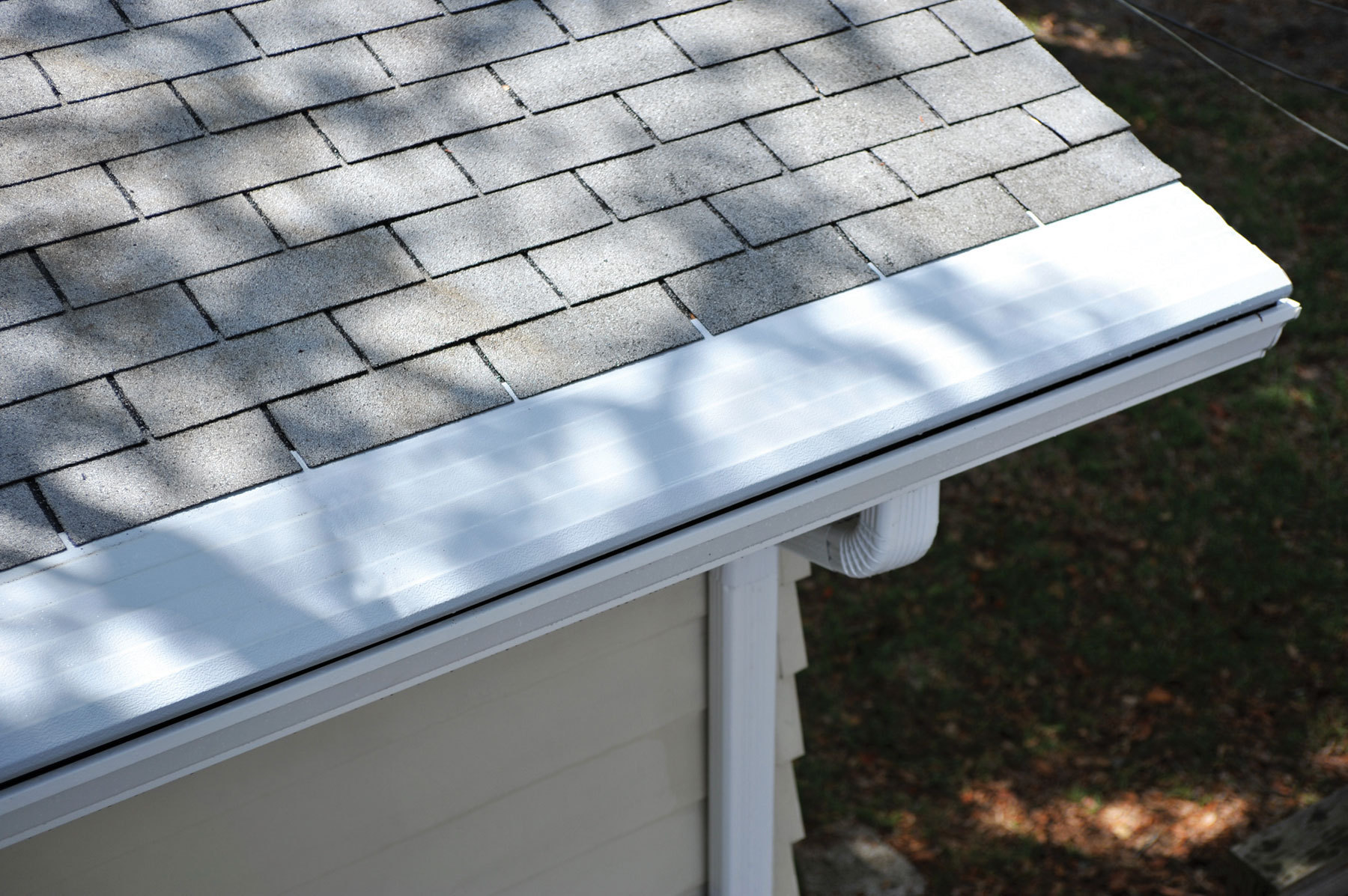 Gutter Helmet doesn't rely on porous surfaces or mesh screens to keep debris out of gutters. Instead, it utilizes an innovative reverse-curve design which spans the top of the gutter, leaving a small slit through which water can flow. The unique textured surface of the gutter guard allows runoff water to adhere to the coated metal and pass through the slit, while solid debris like leaves and twigs simply pass over the surface and fall to the ground. This approach allows Gutter Helmet to handle 22 inches of rainfall per hour, which is more than twice the amount that has ever fallen at one time in the United States.
How You'll Benefit From Gutter Helmet
So what are the benefits of Gutter Helmet?
No debris inside gutters that must be scooped out periodically
No clogged gutters or downspouts that can cause rainwater to flow where it isn't supposed to
No eroded landscaping, flooded basements, or expensive foundation repairs caused by falling water from clogged gutters
No risk of injury from climbing up on a ladder or roof to clean out gutter debris
Gutter Helmet has become the undisputed leader in the gutter protection industry, largely because it is installed by trained professionals who stand behind their work. With Gutter Helmet, you are not required to remove your existing gutters, and the materials come with a lifetime warranty. The result? You'll be spared the drudgery of ever having to clean out your gutters again.
Want to learn more about how Gutter Helmet can work for you? Simply fill out the form on the right, or call 1-800-975-6666 for a free in-home consultation.