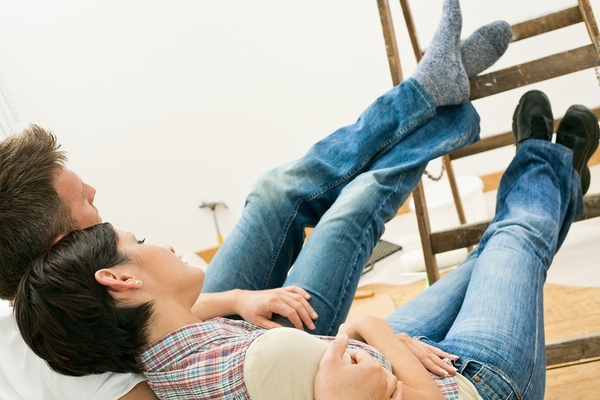 Renovating your home can be a major stressor on a marriage and family, according to marriage counselor Dr. Don Gilbert as cited in Houselogic. "It has all the components that couples stress over — money, multiple decisions, and different preferences," Gilbert said, adding that renovating can bring out communication and conflict management weaknesses that may already exist.
Here are some things you can do during a home renovation to make it as stress-free as possible for everyone.
1. Keep it simple.
If your kitchen will be a construction zone for a week or two, move the microwave and coffeemaker into the dining room, and invest in paper plates, napkins and cups. That way, you can heat up easy food or takeout leftovers without dealing with dust, wet paint, or electricity being turned off. Keeping things as simple as possible will dial down the hassle factor . . .