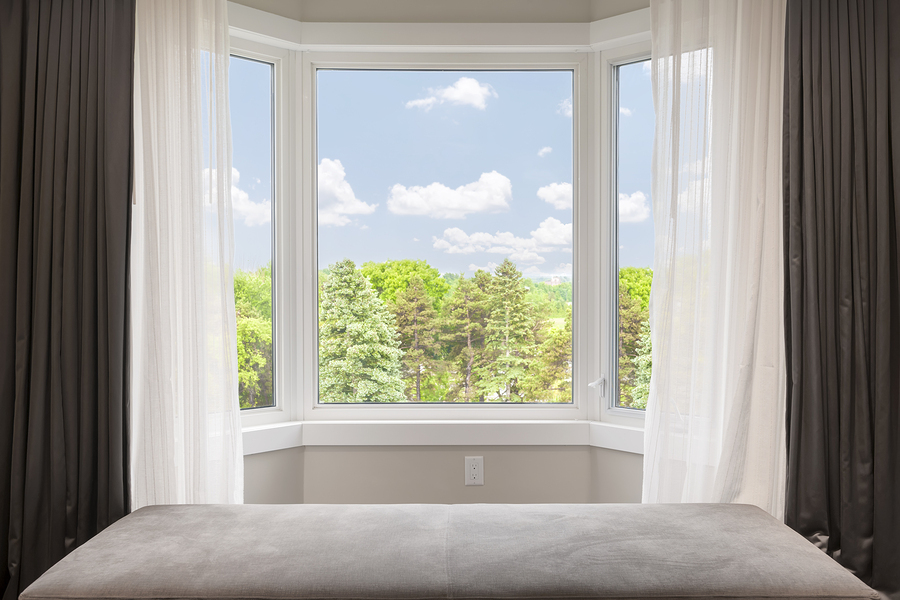 New windows can pay for themselves at least partially in savings on heating and cooling costs.
If your older home is drafty in winter and steamy in summer, there's a way to be more comfortable all year round: buying replacement windows. At some point in the life of a window, tiny cracks and deteriorating materials begin to let in enough air from outside to noticeably affect homeowner comfort.
Replacement Window Options
There are several options in replacement windows that provide varying levels of protection from extreme weather and can save homeowners on their heating and cooling costs.
–For houses inhabited by young children, double-hung windows provide safety, since they can be opened from both the top and bottom.
—Double-pane windows have two pieces of glass with air or inert gas between them, providing better insulation from the heat and cold. An experienced dealer will be able to select different types of double-pane windows depending on whether heat or cold is prevalent.
—Tilt-out windows allow homeowners to clean the outside of the window from inside.
Windows may be made from vinyl, wood or metal as well as composite materials and fiberglass. The most durable and efficient materials are composite and fiberglass, which are also the most expensive. Vinyl windows offer high efficiency at a lower cost, while aluminum windows are strong and inexpensive but not energy efficient.
For those who value appearance and efficiency most and don't mind regular maintenance and a higher cost, wood windows are the most attractive. If only some windows will be replaced, matching new windows to existing ones may also be a consideration.
Energy Audits
If you're not sure of your home's energy efficiency needs, an energy audit can provide information about where energy may be leaking from your home and whether efficient windows will result in an energy savings. Moonworks offers free energy audits and can provide solutions ranging from wall and roof insulation to window and door replacement.
Window replacements on sides of the house that get a lot of sun exposure (west and south) may yield greater savings on cooling costs, while windows that are shaded by trees or overlook a covered patio or deck may not yield much savings.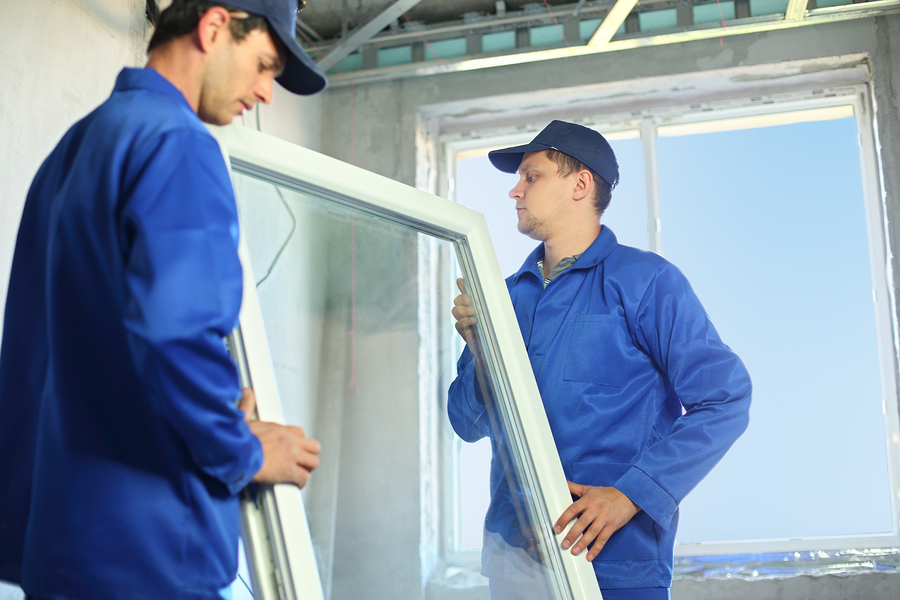 Quality installation will ensure savings and protection for years to come.
Choosing an Installer
There is no shortage of window replacement companies ready to have you sign a contract or even calling you on the phone to sell you their services. Choosing a well-established company with positive reviews who will come to your house and give you an assessment will prevent future problems you may encounter. Getting several bids from companies like this will ensure you are getting the best deal possible as well as quality service from whichever company you choose.
Your installer will be able to tell you whether you need to replace the anchoring and frame or just the trim around the window itself. Some window frames may be damaged or rotted and need to be replaced no matter what kind of windows you choose.
Moonworks provides quality window replacement services that can make you more comfortable and save you money for years to come. For more information about window replacement and installation options, call 1-800-975-6666.