Before Old Man Winter makes his triumphant return in a few weeks, it's important that homeowners inspect their roof during these cool (or warm) autumn months. Taking a little effort now can help homeowners ensure they won't have any unwelcome surprises between December and April.
Although roof repairs can be done throughout the winter season, it's normally best to perform these roofing remedies or replacements now instead of later. After all, nobody likes to work for too long in the bitter cold while a blizzard is taking place (does last season's incredible snowfall ring a bell?).
There are a number of roofing issues to be on the lookout for when you perform your inspection prior to the arrival of winter. Here are some things that can indicate the need for roof repairs or replacement: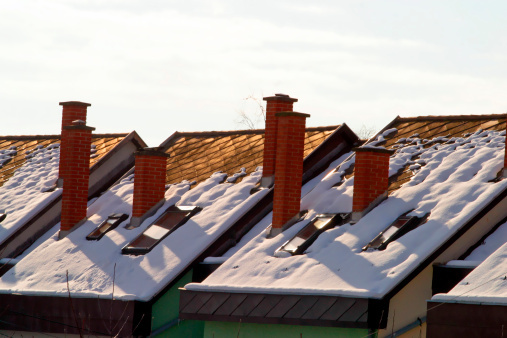 Roof in winter: Your roof will be covered in ice and snow this winter so make sure it's safe.
Interior
Before you venture to the top of your roof, grab a flashlight and head to your attic. When you get to this part of the house, find out if there are any signs of water damages or leaks, dark spots or a sagging roof deck. Also, notice if any outside light is showing through the roof.
Exterior
Next, as you take a glance at the exterior side of the roof, you must pay close attention to a wide variety of roofing elements. Here are some of the things that you need to look for:
– Shingles that are cracked, missing or torn apart
– Raised shingles due to protruding nails, a sign the nails are rusting and pushing out
– Hints of mold, moisture, rotting or wet spots, which can then grow into fungi and bacteria
– Make sure that the gutters and downspouts are intact and securely attached
– Be certain that all drains are open and permit water to exit (gutters have to be debris-free)
Repair it now
If your rooftop is at least 20 years old then there's a very good chance that your roof will need plenty of repairs or a complete roof replacement. There's also a good possibility that you may postpone any work to be done on your rooftop until the springtime. However, most roofing specialists recommend performing roofing repairs or replacements in autumn.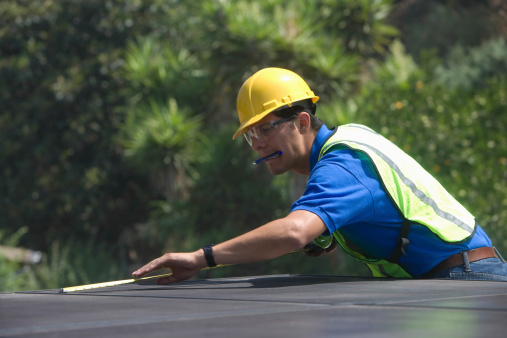 Roof repair: Roofing specialists can repair or replace your roof before winter.
There are many reasons it makes sense to take care of roof repairs and replacements before winter. First, most roofs are asphalt shingles. This means they can easily become brittle in the winter, which can make them vulnerable to breaking or cracking throughout the installation. When there are cracks and freezes then the water can seep through the roof and leak onto the floor deck.
Another consideration relates to the people doing the roofing repair or replacement work. Roofing professionals may perform the job quickly as opposed to thoroughly because it's extremely cold outside (hey, they're human like everyone else). It's best to order a roof repair or replacement before the temperatures drop to or below the freezing mark.
Don't wait until a massive snowstorm hits your area to get your roof replaced. If you think your roof needs to be repaired or replaced then check out the Moonworks website or call them at 1-800-975-6666 for a free on-site estimate. You wouldn't want your home to transform into a freezer would you?