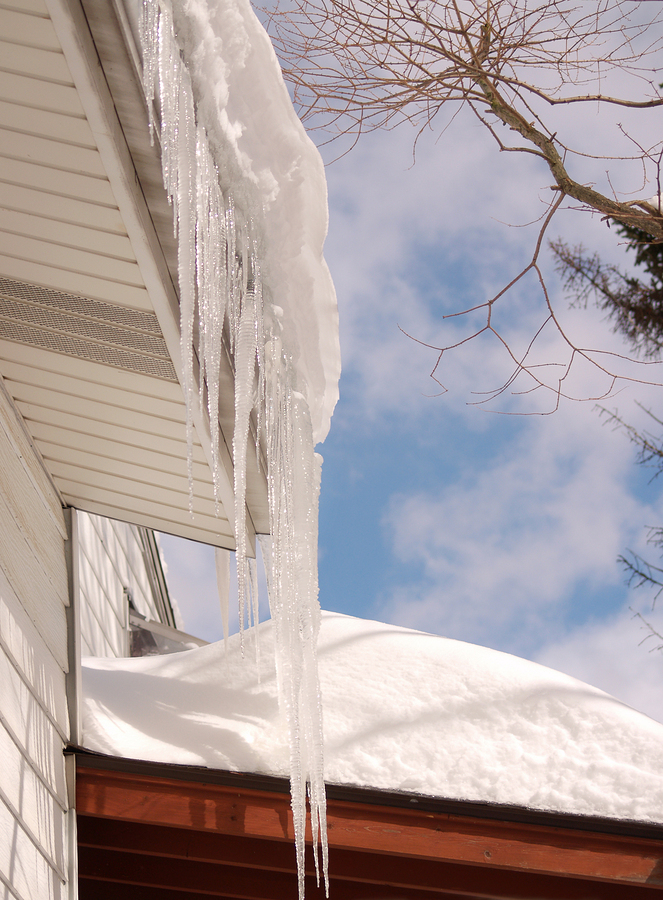 Ice dams form when the roof gets too warm
because of air leaks or inadequate insulation.
Ice dams can be a real problem for homeowners in the winter. Not only do they look unsightly, but they can cause roof leaks and eventually even foundation problems the longer they hang around.
How Ice Dams Form
When your roof gets warmed by heat rising from the lower floors, warm ductwork or other problems, it causes snow to melt and begin to run down the roof. When it hits the eaves, which are usually colder, the water refreezes and forms the ice dam with characteristic icicles hanging off the roof and gutters.
Why Ice Dams Are Dangerous
The problem isn't the ice dam itself. Eventually, all that ice will melt when warmer temperatures come. The problem with ice dams is that . . .