Stephan Baldwin is the Director of Business Development for Assisted Living Center, a resource for senior care communities.
Creating a garden offers seniors more than a basket of fresh vegetables and herbs or a vase full of colorful, fragrant flowers; gardening can enrich the body and mind. In addition, tending a garden provides seniors with an enjoyable way to stay active while upping their home's value.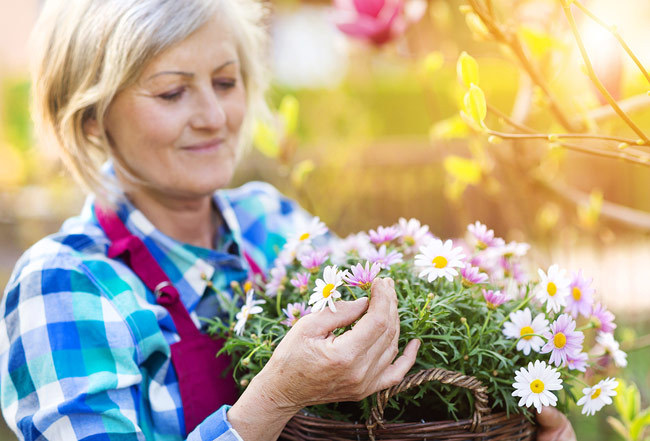 Gardening is a popular and rewarding hobby for seniors.
Keep Safety in Mind
With careful planning, anyone can create a safe, inviting garden. To prevent falls, make sure pathways and steps are or have:
As level as possible
Smooth
Free of hazards (ice, tools, hoses, tree roots, cracks, etc.)
Easily visible
Handrails on steps
Avoid:
Pointed features throughout the garden (stakes, canes, etc.)
Gravel
Grassy areas
Bare earth
Create an Easily Accessible Garden
To allow for wheelchair . . .