In the past, windows on homes were only thought of in terms of what could be seen through them, like how well that life outside the home could be observed from indoors or how much sunlight could be allowed inside. But these days, windows are considered to be aspects of a home that are to be looked at, not just through.
As a result, makers of modern replacement windows have adjusted their approach in terms of how these products are "viewed." Americans are putting more thought into the precise style and functionality of the replacement windows they are purchasing for their homes.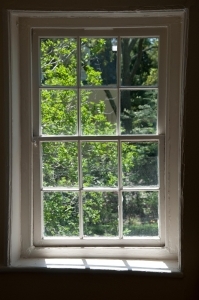 They're not just a sheet of glass anymore.
Low-Maintenance Windows

As with many other aspects of a home, people are looking for windows which require a lower amount of maintenance. So manufacturers have been producing their windows with stronger, sturdier materials like advanced composites, paints, and stains . . .