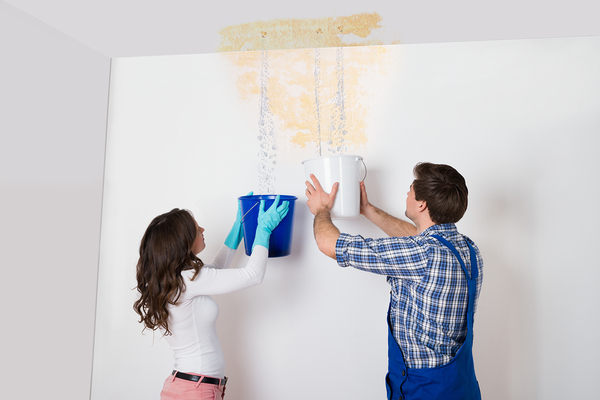 A water leak could signify roof problems, but there are other causes for leaks as well. Here are the main sources of water leaks around your home and some steps to take if you do have a leak.
1. A Spilled Drink.
If a family member spills a drink on your hardwood floor, water can leak through the cracks onto the ceiling below. This is simple to fix, but can cause staining on the ceiling depending on the type of drink and how long it is left there without being cleaned up. Since the leak is short term, it is not likely to cause any mold problems and if staining does occur, it can be primed and repainted when dry.
2. Leaky Pipes.
A sudden leak or a very slow leak over time can lead to damage in your home. When you discover the leak, it's . . .