Gutters are designed to accomplish many things for your home. They channel water away from the house. They protect your home's foundation. They guard against destruction of landscaping near your home. But did you know that gutters can also help you to adopt a greener, healthier lifestyle?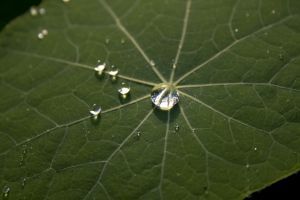 Here are five examples of how gutters can improve both your health and the environment.
1. Make sure they're made of recyclable materials. Aluminum, copper, and galvanized steel can not only be manufactured out of recycled metals, but also be used as scrap to make new gutters at the end of their lifespan. The same goes for wooden gutters, which can be chopped into wood chips and recycled in future wood products. Conversely, gutters made of plastic, vinyl, or PVC piping are not recyclable; plus, they're not very durable and tend to crack in extreme temperatures.
2. Use them for garden . . .