Few sights inspire the heart and imagination like a winter wonderland of white snowscapes and elegant icicles. That joy may be short-lived, however, the moment you discover that ice has inhabited your gutters. Ice dams, accumulations of ice that block the passage of liquid water, can render your gutters useless until the next big melt. Let's take a close look at this homeowner's nightmare, including ways you can deal with it or even prevent it.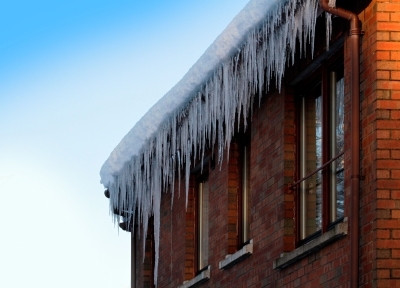 Does this sight look familiar?
The What and Why of Ice Dams
Why does this troublesome development plague your gutters? Roof warming can contribute to ice dam formation during the colder months. You might assume that your roof remains as cold as the rest of the home's exterior, but you're most likely wrong. Attic heat can transfer to the roof, warming it just enough to melt snow collected on top. . . .