Before Old Man Winter makes his triumphant return in a few weeks, it's important that homeowners inspect their roof during these cool (or warm) autumn months. Taking a little effort now can help homeowners ensure they won't have any unwelcome surprises between December and April.
Although roof repairs can be done throughout the winter season, it's normally best to perform these roofing remedies or replacements now instead of later. After all, nobody likes to work for too long in the bitter cold while a blizzard is taking place (does last season's incredible snowfall ring a bell?).
There are a number of roofing issues to be on the lookout for when you perform your inspection prior to the arrival of winter. Here are some things that can indicate the need for roof repairs or replacement: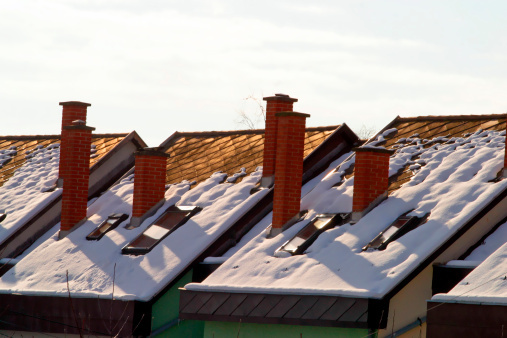 Roof in winter: Your roof will be covered in . . .