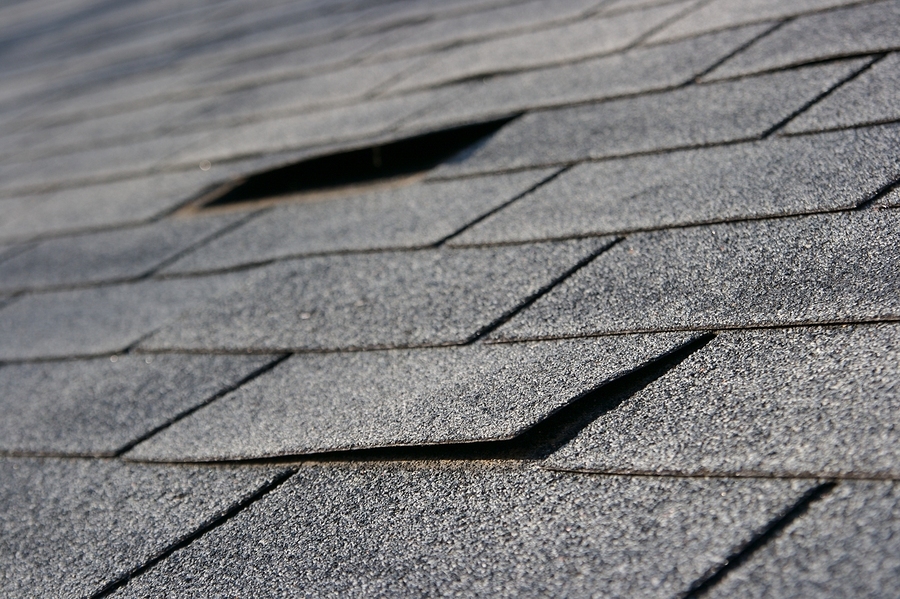 Shingles that are pulling up from the roof could allow water to enter your home.
Winter roof problems may not cause noticeable issues during the winter months, but you may notice leaks, loose shingles, or other problems come springtime when ice and snow melt to expose the shingles. Most asphalt shingle roofs begin to show wear after 10-15 years, with other types of roofs lasting up to 25 years before needing replacement.
Some warning signs of roof problems include the following:
Cracks in caulk
Rust spots on flashing
Curling, blistering, broken or missing shingles
Cracked rubber gaskets around vent pipes
Moss or lichen on the roof (black stains are not indicative of damage)
Damage on ceilings and walls inside (may be caused by something else but should be checked)
Any of these warning signs may signal a roof that is leaking and causing damage inside your home, even if . . .